Work with the Best Baseball Coaches in Los Angeles.
We teach our players how to pitch, hit, field, run, and THINK like Champions.
Mar Vista Baseball Lessons
At MADE Baseball, we provide baseball lessons in Mar Vista and all surrounding areas. We teach our players how to pitch, hit, field, run, and THINK like Champions. Our private baseball coaches pride themselves in perfecting their teaching and coaching craft day in and day out, and they give everything they can to help their players achieve the maximum potential they can.
Private baseball training is so beneficial for young baseball players, not only for their physical baseball skills and development but also for their mental development and learning what it takes to be resilient on and off the field. At MADE Baseball, we are far more than a group of baseball coaches who will teach you how to be a great baseball player. Yes, our coaches will teach you the different aspects of the game, such as fielding, hitting, pitching, base running, and general baseball iq, but we will also teach you how to grow your confidence and find the leader and champion inside yourself to help you excel in all areas of your life. We love what we do and we look forward to the opportunity to work with you or your player!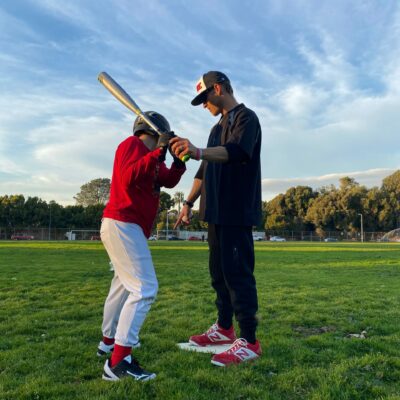 MADE Baseball clients love our baseball coaches!

Over 100 5-star reviews and counting...
Why choose MADE Baseball?
We are a team of baseball professionals.
Teaching baseball is what we do!
The MADE Baseball Coaches are Champions...
We have the most knowledgeable, passionate, and fun-loving coaches in the game!
Interested in becoming a MADE Baseball Coach?
Find out how you can become a MADE Baseball Coach and enjoy flexible scheduling, competitive compensation and a chance to make an impact in your community through teaching the game of baseball!
Subscribe to MADE Baseball
to receive updates on baseball coaching specials, baseball camps, baseball tips, and more!