Baseball Camps in Santa Monica
MADE Baseball runs the most fun & productive baseball camps in Los Angeles
Come train with us!
Increase baseball IQ!
Improve skills!
Develop character!
Play live games!
Make friends!
Earn awards!
Have a blast!
#GetMADE
Register NOW!
Upcoming MADE Baseball Camps 2023
We have the best baseball camps running until the end of 2023. Come train with us!
Register for one camp day at a time, or plan your camp days ahead and save by purchasing a package of days
Baseball Camp Details:
9am-3pm
Ages 7-12
Penmar Park
As low as $125/day*
SPACE IS LIMITED
Purchase a Package of Camp Days
*Please be sure you know this information when purchasing a package*
BASEBALL CAMP FAQs
Everything you need to know about MADE Baseball Camp
How do I sign up for camp?
How do camp day packages work?
Do you provide early drop-off and/or late pick up?
Will lunch be provided for the campers?
Which MADE Baseball coaches will be coaching at camp?
What is the player to coach ratio?
Does Coach Isaac coach at every single camp?
My player is a total beginner, can they still attend camp?
What will be taught at camp?
Do you give out awards to camp participants?
What happens if it rains and/or camp is cancelled?
Do you have customer support?
What is the 24 hour scheduling policy?
We live and breath baseball.
Teaching baseball is what we do.
Thanks for being here.
Let's #GetMADE!
The MADE Approach
Read further to see how we operate at our MADE Baseball camps…
PLAY REAL BASEBALL
At our MADE Baseball camps, we get after it with drill stations in the morning and we play real baseball games every day in the afternoon! The live game portion of camp is ran in a style of baseball we at MADE have created, called Hustle Ball.
Our coaching staff are all trained to run our hustle ball games the specific MADE way. As a staff we have decades of experience running hundreds of days of baseball camps.
You can be sure that your player will always be safe, have fun, and be in good hands.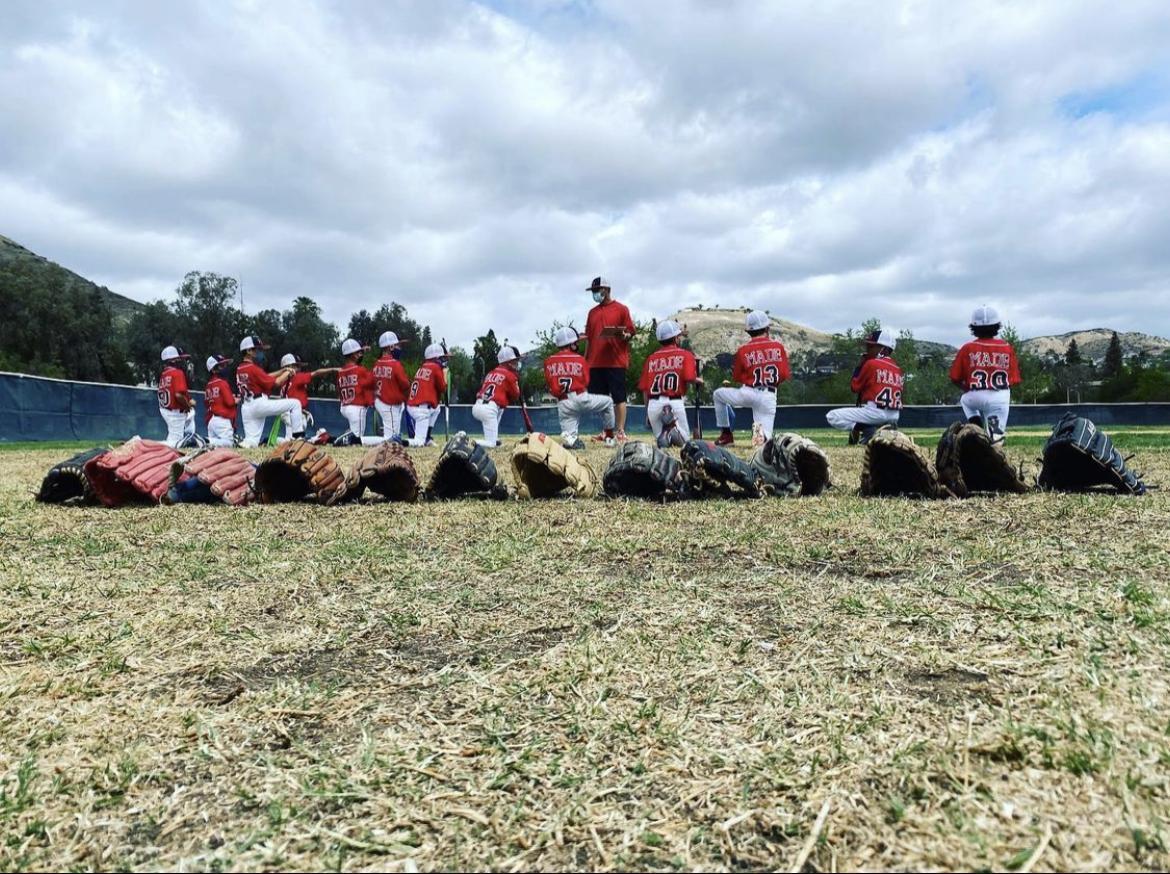 ALWAYS BALANCED
We always work to create a culture of fun and light-heartedness, with a serving of push-ups and a healthy dash of age appropriate discipline when needed, of course.
WE FOCUS ON TEACHING our players the importance of self-reliance, accountability, attention to detail, how to be a good and cool team mate, push-ups, many more life lessons every day, and obviously how to be a great baseball player.
MADE is a baseball & life SCHOOL!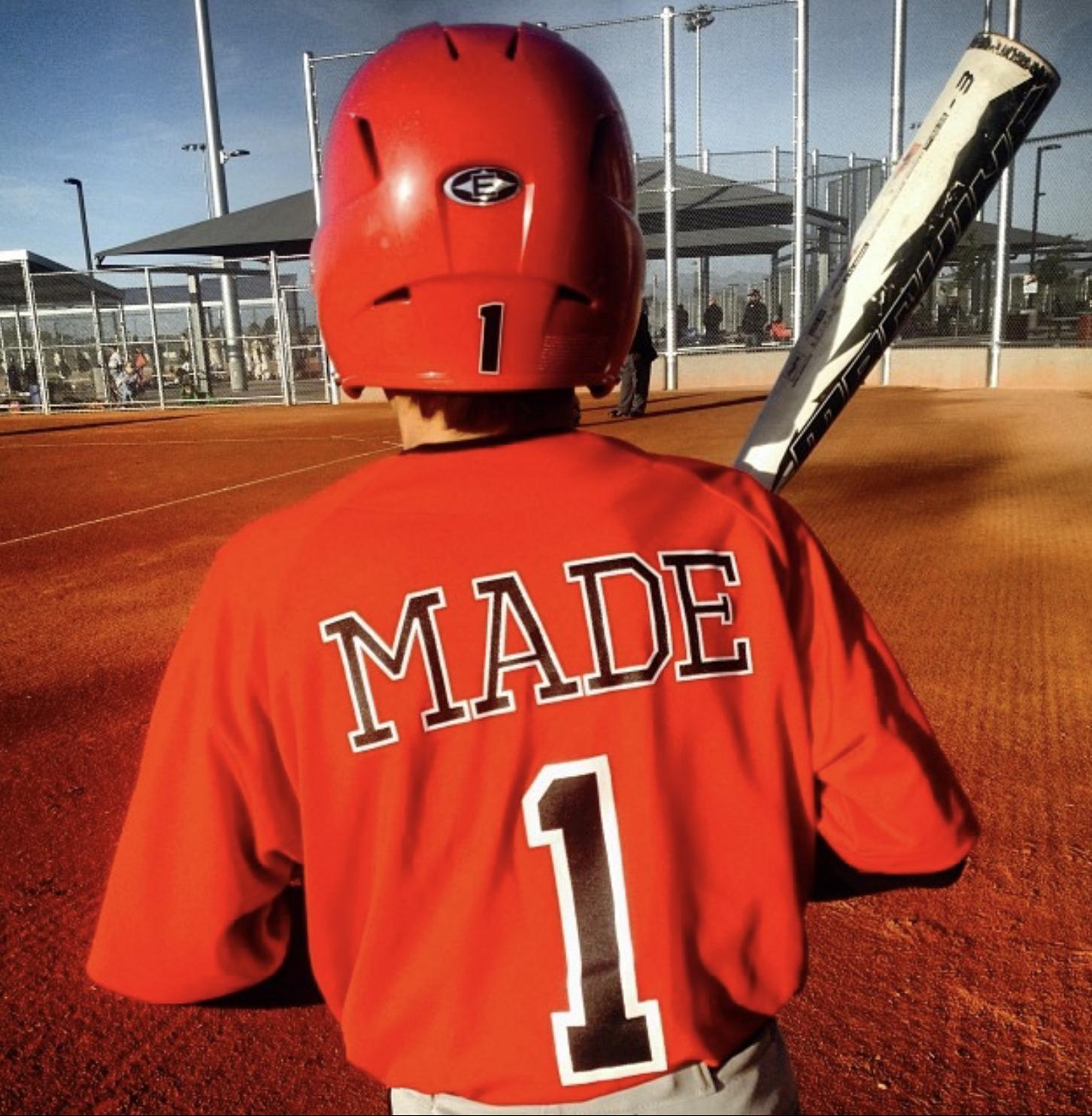 CREATE CHAMPION HABITS
Our priority in developing our youth players is to help them create their mindsets properly and positively and to teach them to be self-reliant in every way possible, on and off the field. This involves teaching them our MADE Champion Habits and mindsets, it involves paying attention to the details and it involves accountability.
You will not get anything quite like this at other camps.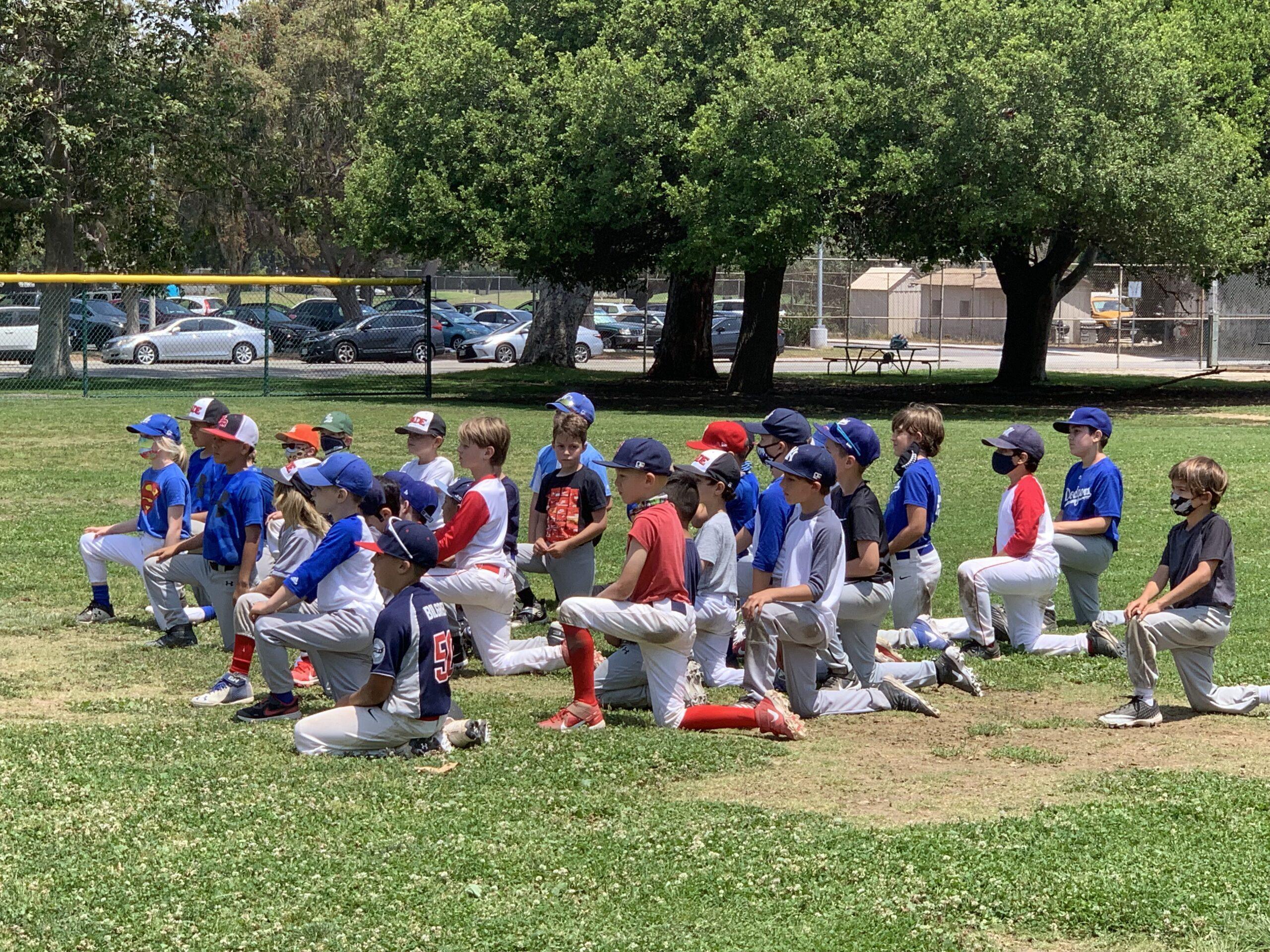 BEST DAY YET MENTALITY
We work hard and have a blast every single day. Our camp is productive, organized, and ran in a way that keeps your player's mind and body moving through out the entire day. Even if your player is only able to attend one single day of camp, it will be an experience they will never forget.
This will be the BEST DAY YET! What else is possible today?!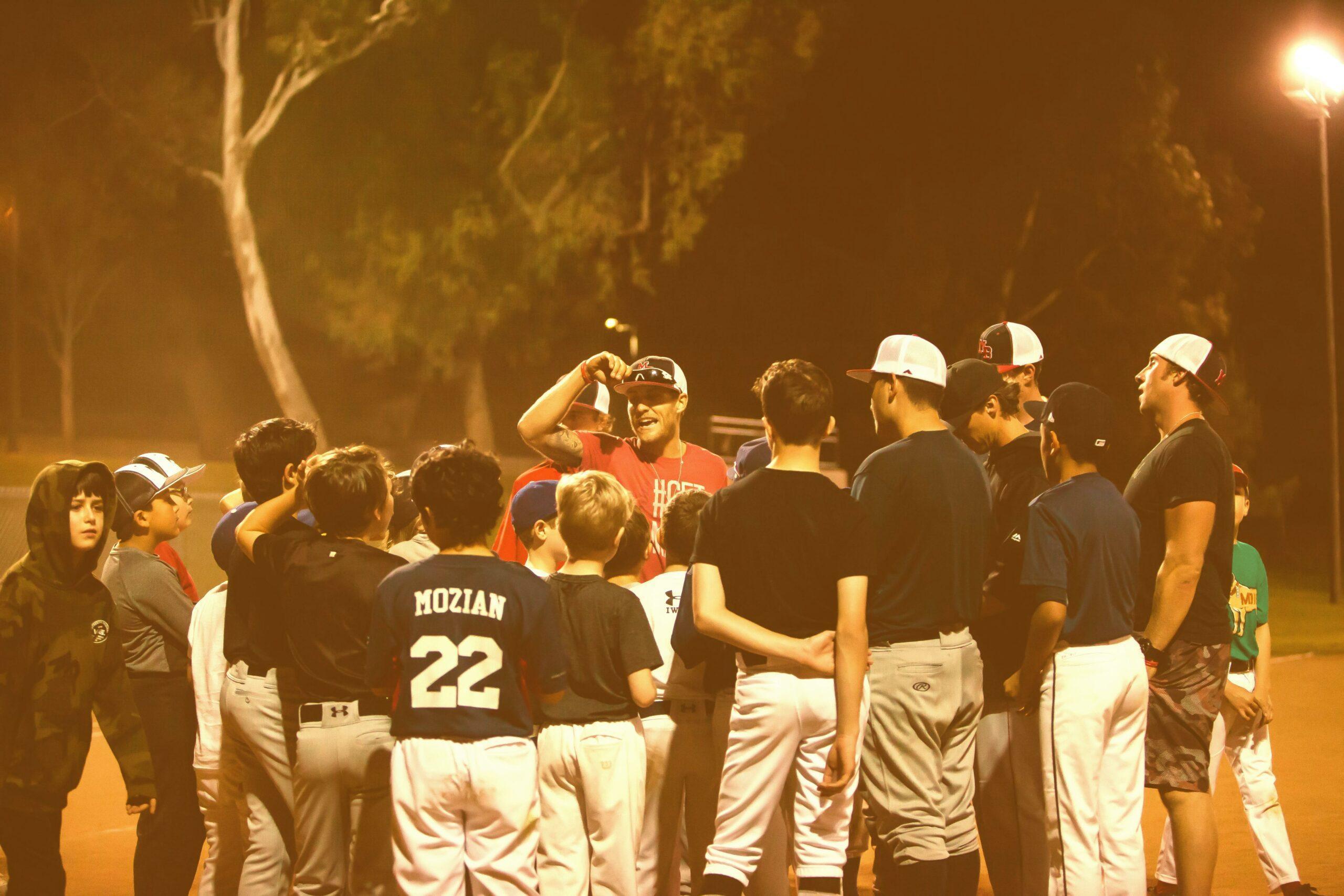 YOUR PLAYER WILL LEARN:
✔️ How to play baseball the MADE way (aka #GettinMADE)
✔️ What it means to be challenged on a daily basis and how to respond
✔️ The fundamentals of the game
✔️ How to increase their baseball IQ
✔️ How to pay attention to the details
✔️ How to control the controllables
✔️ How to better understand the situation on the field
✔️ How to create a stronger and more resilient mind
✔️ …so much more! (See our full MADE Curriculum)
EVERY DAY OF CAMP:
✔️ Your player will need to look sharp
✔️ Your player will need to be on time
✔️ Your player will need to get their mind right
✔️ Your player will play real live baseball games while getting professional instruction from the MADE Baseball Coaches
✔️ Your player will play and learn all of the defensive positions
✔️ Your player will get lots of at bats while competing against players their age
✔️ Your player will be challenged to get better, grow their character as individuals, and they will have a blast
✔️ Your player will learn life lessons, have an insane amount of fun, make great friends, and become better people by simply showing up…even if only for a single day of camp!
Come join us, see what we're about, and #GetMADE!
Have fun & develop your game!
Are you looking for a fun and positive baseball camp in Santa Monica for your youth player between ages 7-12?
✔️ Do you want to help your player develop their baseball knowledge, skills, and overall character?
✔️ From professional coaches who love what they do?
✔️ In a productive, fast-paced, and challenging way?
If so, you are in the right place.
My name is Coach Isaac Hess and I am the founder of MADE Baseball. Thank you for your interest in our program.
The MADE Baseball Camp program is an incredibly dynamic and fun way to provide a great baseball experience for your player, and I personally guarantee that your player will love every minute and gain tremendous value from every day they attend our camp.
Please read further down the page to learn everything you need to know about our MADE Baseball camps!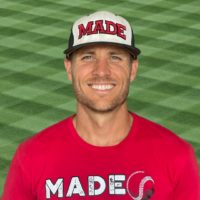 Customer Support
---
*Still have questions or need assistance scheduling your camp days?
Our support team is standing by to help!
*Call or text our front office at:
Or message us via our chat widget!