MADE Baseball Coaching Staff
To book a private baseball lesson, click on a coach below to go directly to their scheduling page.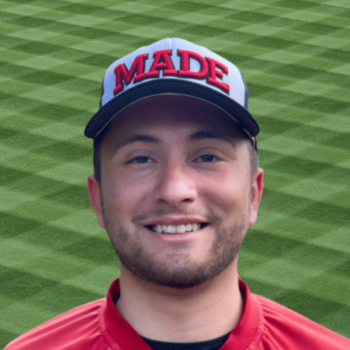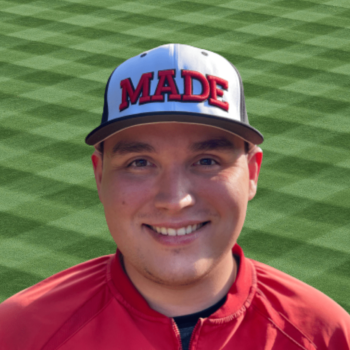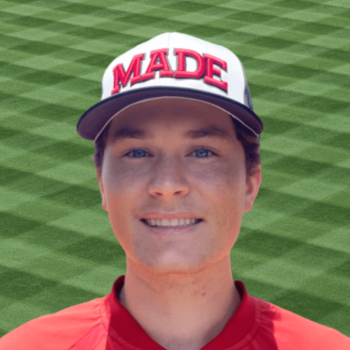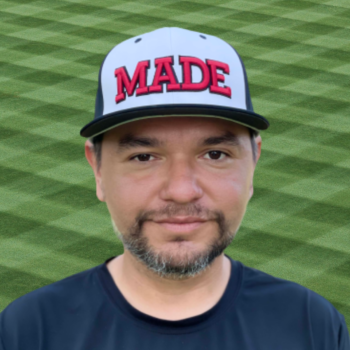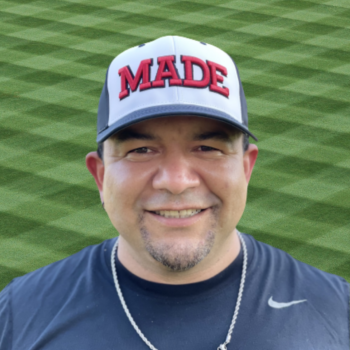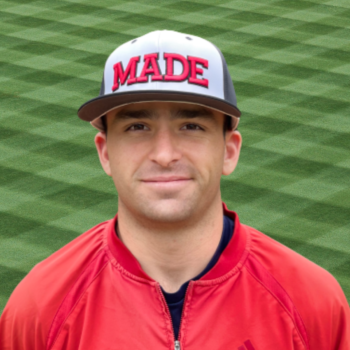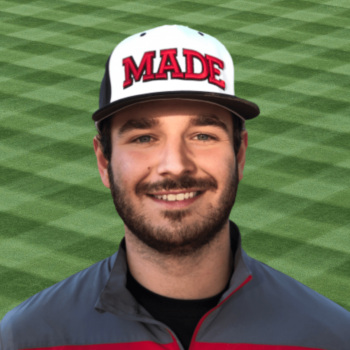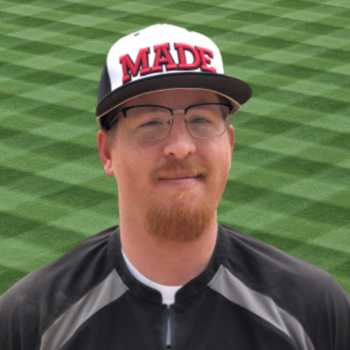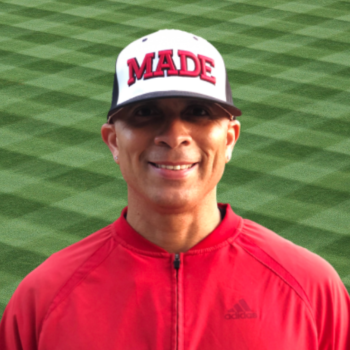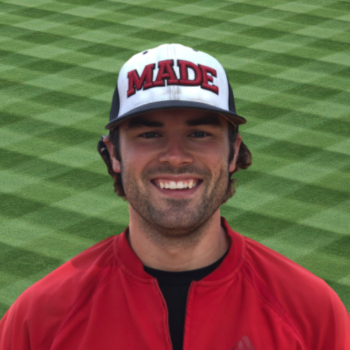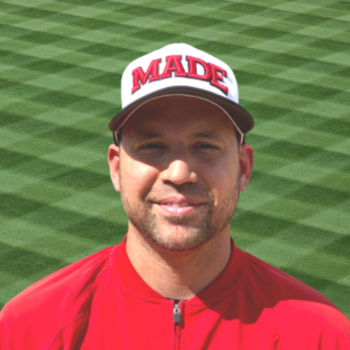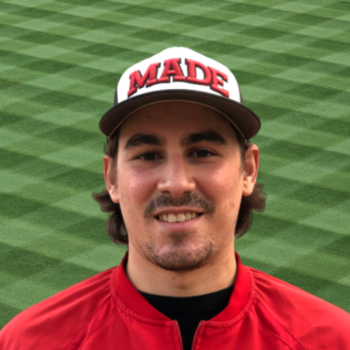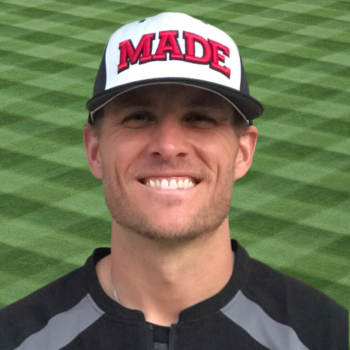 Scheduling FAQs:
How to schedule a Hustle Ball class:
Scroll down this page to where it says "Choose Appointment"
Choose the applicable age group/class for your player.
Choose your time slot and press continue. Or, if you would like to schedule multiple classes, you can use the option "Recurring" or "Add a time"
Once you have chosen your slot(s), fill in your information, and make payment.
You will receive a confirmation email once you have registered for the class.
If you want to buy a package, go to Purchase Hustle Ball Packages.
Still having trouble? Contact us.
How to schedule a private baseball lesson:
To book a private lesson, it is best to go to our
MADE Baseball Coaches Page
. There you can learn about all of the baseball coaches we have on staff and book a private baseball lesson with the coach you would like to work with.
Training Tip:
It is always great to build a relationship with a specific coach, but when working with MADE Baseball, you are working with a coaching staff that is like-minded and cohesive in our approach.
We recommend that you have your player work with all of our coaches, so they have the chance to receive multiple perspectives and teaching styles. See our coaching staff.
Cancellation Policy:
Lessons must be canceled and/or rescheduled with at least 24 hour notice.
If a lesson is not canceled or rescheduled prior to 24 hours in advance, lesson will be charged in full.
What others say about MADE
Since Covid-19 hit in March, we have been in staying in our Los Angeles home. We were looking for a baseball coach to work with our son and we found MADE Baseball and Coach Isaac. We have been so pleased with everything about the MADE Baseball program and can not say enough about Coach Isaac and his staff. Not only are they extremely knowledgeable and passionate for teaching the game, they are also very professional and reliable when it comes to scheduling and communicating with us. They have also been very mindful about practicing social distancing and wearing masks during the sessions. Our son has worked with multiple MADE coaches including Coach Isaac, and he has been excited about working with each of them.

He has also loved the experience of joining the "Hustle Ball" sessions and we have loved watching the coaches run them as well! They teach the players discipline, hustle, and baseball skills in a fun and exciting way. We love MADE!

Nicole R.


8/25/2020

Coach Isaac not only runs great drills and really helps improve baseball skills, he also teaches good sportsmanship (he has the kids shake his hand and look him in the eye and talks about having a positive attitude and respect.) He makes skill building fun with games and builds confidence in his players. (Also, as a bonus, he has the kids do math while they play, adding points etc. )

My son looks forward to working with Isaac. His skills have improved AND he's found a love for the sport he didn't have before. I highly recommend MADE Baseball.

Tiffany D.


1/12/2020

I was searching for a training facility for my son. Due to COVID,  tournaments are few and far in between and most parks in my area closed off the baseball fields. We needed a training facility without the worry of high risk exposure. Thats when I decided to search online. I found MADE Baseball and Coach Kyle.
After just a few one-on-one practices, I noticed a new enthusiasm in my son. Coach Kyle doesn't just go through the motions, like I've experienced with other trainers. Coach Kyle continuously makes corrections, pep talks, and discusses baseball techniques the entire practice session. He genuinely seems to care about what my son is learning and what his progress is.
Like I said,  we've gone through other trainers but Coach Kyle is different. He seems energetic and his passion for baseball seems to motivate my son.
We just had a tournament over the weekend and my son's confidence was sky high. He had one of his best series in a long while. I truly believe he carried it over from his sessions with Coach Kyle!
Thank you MADE Baseball. Your philosophy to "Think like a Champion" is EXACTLY what my son is learning. Thank you Coach Kyle.

Lorraine L.


2/07/2021

Isaac is amazing with the kids. Coached both my boys - ages 9 & 11. Improved their skills immensely. Taught them the importance of showing up with focus, poise, respect and pride. He's an awesome coach and a really great guy. Talented, understanding, encouraging, and cool. I recommend him 100%.

J K.


6/24/2020

I've watched my brother coach kids for over ten years. I've seen him develop MADE Baseball and his philosophy during this time, staying true to what he teaches in his own life. He always says "practice what you preach" and he embodies this statement fully. If you choose to have your son or daughter be coached by him, there is a 100% guarantee that they will benefit and learn more than you'd have imagined by simply hiring a baseball coach. It's always been about more than just baseball, it's about developing champions. If you're smart you will choose MADE Baseball and his team. #GetMADE

Rodney H.


1/08/2020

Coach Issac and Hustle Ball is consistently the highlight of our son's week with great coaches in a Covid sensitive environment.

With the perfect blend of instructional coaching of how to play,  discipline and how to act on the field and never losing sight of having fun while playing the game is making our son eager to lace up his cleats and grab his mitt everytime we go to the park. Highly recommended for any kid who just want to learn to play better ball with a great coach.

Erica K.


11/01/2020

I could not recommend a better mentor and coach for my sons. Issac's approach is unlike anything we have experienced with other coaches. As a mom who has had my kids in several programs over the years, it really is amazing to see these kids respond and take direction the way they do with Isaac as their coach.

He is highly skIlled and maybe the most positive person I personally know. Not only will your child improve on the baseball field but you will undoubtedly see changes in attitude(for the better) at home.

We all want the best for our kids and I truly believe we found it!

Carly N.


12/14/2019

Coach Isaac is nothing short of incredible.  Not only is his baseball coaching world-class, he also instills a way of thinking and going through life keeps me more positive, having FUN, and staying dedicated that has changed me for the better.  I cannot thank him enough.

Sincerely grateful for you Coach

Kemosabe S.


1/03/2020

Coach Isaac is amazing!
I have two boys 6 and 7 and have been going to coach Isaac for 6 months now. The incredible baseball instruction is only part of what we get. Coach Isaac teaches life lessons and discipline and helps the kids understand how to be better teammates and people.
It has been such a great experience for our whole family.

Mm m.


8/12/2020
See our players #GettinMADE