Lead Pitching Instructor
My name is Aaron Kurcz. I was a right handed pitcher who had the opportunity to pitch professionally for the last 10 years, for 5 different MLB organizations. During my 10-year career, I played 3 total years in Triple-A (AAA) baseball. I was drafted in the 10th round by the Chicago Cubs in June of 2010. From there, I spent the next 10 years playing for the Boston Red Sox, Atlanta Braves, Oakland Athletics, Toros de Tijuana, and the Milwaukee Brewers. I'm extremely thankful to have played the game of baseball for as long as I did, especially since I learned a ton about hard work, dedication, friendships, work ethic, baseball knowledge, life itself, and many more things. Now that I have decided to retire from playing baseball, my mission is to pass on my knowledge of baseball to anyone who wants to learn, from youth to professionals and anywhere in between. I've learned that baseball is such a great game, so another goal of mine is teaching how to really enjoy this game and have fun playing it. I look forward to working with each and every one of you.
Teams Played for:
2010 – Boise Hawks – Short season

2011 – Daytona Cubs – High-A

2012 – Portland Sea Dogs – AA

2013 – Did Not Play – Tommy John Surgery

2014 – Portland Sea Dogs – AA

2015 – Gwinnett Braves – AAA

2016 -Nashville Sounds – AAA

2017 – Nashville Sounds – AAA

2018- Toros de Tijuana – AAA

2019 – Milwaukee Brewers – AA
*** 2015 – Pitched in 8 Major League Spring Training games and pitched against many major league players including David Wright, Yadier Molina, Ryan Howard, and others.
*** 2017 – Was invited to Major League Spring Training Camp with the Oakland Athletics
*** 2018 – As part of the baseball team, I represented the country of Mexico and played as an Olympian in the Central American Olympics (Juegos Centroamericanos), located in Barranquilla, Colombia.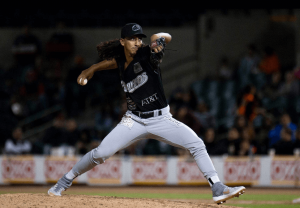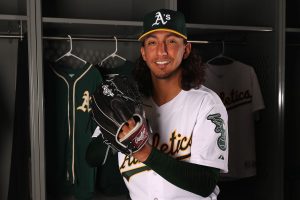 Book a Lesson with Coach Aaron
Purchase a Package of Lessons
(discounted)