*Coaches are required to keep their availability accurate and up-to-date. Click "Booking & Availability" to see Coach Brian's availability and book lessons online.
Coach Brian B. provides baseball lessons in Burbank at Ralph Foy Park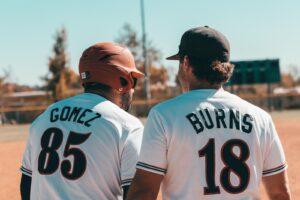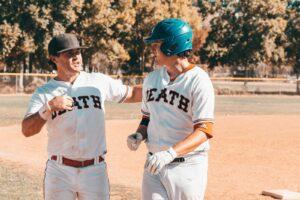 Short Bio:
My name is Coach Brian and I come from a baseball loving family and have been around the game my entire life. While incorporating my knowledge as a Certified Personal Trainer and Stretch Therapist, it my goal as a coach to help my athletes learn with patience, get a little better every day, and have fun, ultimately being able to apply the lessons of the game to situations on and off the field. I am excited to work with you and share my love and knowledge of this great game!
Coaching Experience:
-Tustin High School Summer Baseball Camp '96, '97, '98
-Assistant Coach, Death, Los Angeles Baseball Federation '21, '22
My desire to coach comes from a long time love of the game and my passion for fundamentals and small ball. As I continue to learn and grow as an instructor, I very much look forward to helping athletes activate the full potential of their talents by virtue of working hard and playing smart. Ultimately, I hope to help improve the character of the athlete on and off the field.
Playing Experience:
-Played Scout Ball for the Toronto Blue Jays '99
-Offensive Player of the Year (Los Angeles Baseball Federation- Death) 2022
-League Champions (Los Angeles Baseball Federation) 2021
-Who's Who Among American High School Students '99
-All-League (Golden West League, Tustin High) '98, '99
-3 years of travel ball experience '93, '94, '99
A lesson with me:
A lesson with me starts with a quick check-in to connect with my athlete and address any stressors they might be carrying, to ensure that they are present on the field and that they play with a clear, focused enthusiasm. This would be followed by warming up, a mix of dynamic and static stretching, then attacking the day's lessons pertinent to whatever we determine needs to be worked on. After a fun and active session, we close with a cool down, a light stretch, and a fist bump to show some joyful gratitude for another day to play this great game.
My favorite motivational quote:
"Do or do not, there is no try." -Yoda
Most Common FAQs
Where exactly do I meet my coach?
How do I prepare for my lesson?
What is your vetting/hiring process for baseball coaches?
Do you work with Adult baseball players?
What is MADE's 100% satisfaction money back guarantee?
How do lesson packages work?
Can I add a player to my individual lesson?
Do you have batting cages I can rent?
What is the 24 hour lesson scheduling policy?
Can I talk to my baseball coach before I purchase lessons?
Do you have customer support?
What types of students do you work with?
Availability & Training Locations