*Coaches are required to keep their availability accurate and up-to-date. Click "Booking & Availability" to see Coach Nick's availability and book lessons online.
Coach Nick provides baseball lessons in Westchester at Westchester Recreation Center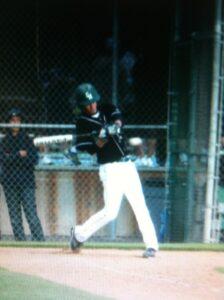 Short Bio:
My name is Coach Nick Marcaccio and I live for the game of baseball! I've been playing on the diamond for 26 years now growing up all over the San Fernando Valley attending John Burroughs & Granada Hills Highschool. I've put in countless years of training and learning from some of the best professional players & coaches, and I am thankful to be able to pass on all my knowledge to the local youth. I educate my clients on infield strategies, pitching mechanics, hitting with power, hand eye coordination, and over all baseball IQ. This sport has taught me many great life lessons and I look forward to teaching our next generation all that I've learned!
Coaching Experience:
I have learned from many professional baseball athletes since a young age, baseball is all I knew growing up. I have partaken in hundreds of camps, private lessons, club leagues, city programs, and innings in the dirt. I have years of coaching t-ballers up to middle school. I specialize in Baseball classes, private lessons, and baseball camps of all ages.
Playing Experience:
-4 years Varsity Highschool Baseball
-10+ Years Travel Baseball
-10+ Years Little League/City Ball
-2 years College Baseball
A lesson with me:
A lesson with me normally starts out with running a lap, followed by proper upper and lower body stretches, followed by dynamic warmups. I jump into defense based on my clients interest in fielding and throwing drills that consist of one knee catch, relay drills, and throwing mechanics, to name a few. I then jump into pitching form and drills followed by offense tee work, stride position, and set up.
My favorite motivational quote:
"Every day is a new opportunity. You can build on yesterday's success or put its failures behind and start over again. That's the way life is, with a new game every day, and that's the way baseball is." – Bullet Bob Feller
Most Common FAQs
Where exactly do I meet my coach?
How do I prepare for my lesson?
What is your vetting/hiring process for baseball coaches?
Do you work with Adult baseball players?
What is MADE's 100% satisfaction money back guarantee?
How do lesson packages work?
Can I add a player to my individual lesson?
Do you have batting cages I can rent?
What is the 24 hour lesson scheduling policy?
Can I talk to my baseball coach before I purchase lessons?
Do you have customer support?
What types of students do you work with?
Availability & Training Locations