Work with the Best Baseball Coaches in Los Angeles.
Get started with Private Baseball Lessons with MADE Baseball today!
Individual Baseball Lessons
At MADE Baseball, we love the opportunity to work with players one to one. This personalized training method enables our baseball coaches to provide their 100% full attention to the player they are working with. It also allows our coaches to go deeper into explanation of different teaching of the game, whether it is fielding, hitting, pitching, base running, or general baseball iq. If you have a baseball player who can benefit from one to one baseball lessons, get started training with one of our professional baseball coaches today!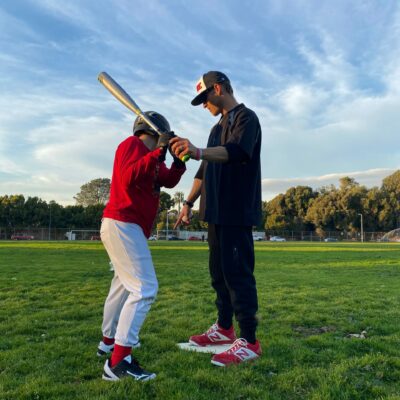 Lesson Locations
Our coaches provide private baseball lessons through out the greater Los Angeles area.
See locations below:
Baseball Lessons Offered
The more players that train, the more everyone saves!
Why Choose MADE?
We are a team of baseball professionals. Teaching baseball is what we do.
Our Coaches are Champions.
We have the most knowledgeable, passionate, and fun-loving coaches in the game.
Interested in becoming a MADE Baseball Coach?
Find out how you can become a MADE Baseball Coach and enjoy flexible scheduling, competitive compensation and a chance to make an impact in your community through teaching the game of baseball!

Do you know about CageList.com?
CageList is the largest network of private backyard batting cages in the country?
Sign up today and rent a batting cage near you!
Subscribe to MADE Baseball
to receive updates on baseball coaching specials, baseball camps, baseball tips, and more!