Welcome to
MADE Baseball
Providing customized baseball and softball training in Los Angeles to players of all skill levels.
Ages 4 yrs to adults
#GetMADE Come join us and have a blast learning and developing your game with the MADE Baseball coaching staff!
Upcoming camps:
| | |
| --- | --- |
| Veteran's Day | Nov 11, 2022 |
| Thanksgiving | Nov 21-23, 2022 |
| Winter Break | Dec 19-Jan 6, 2023 |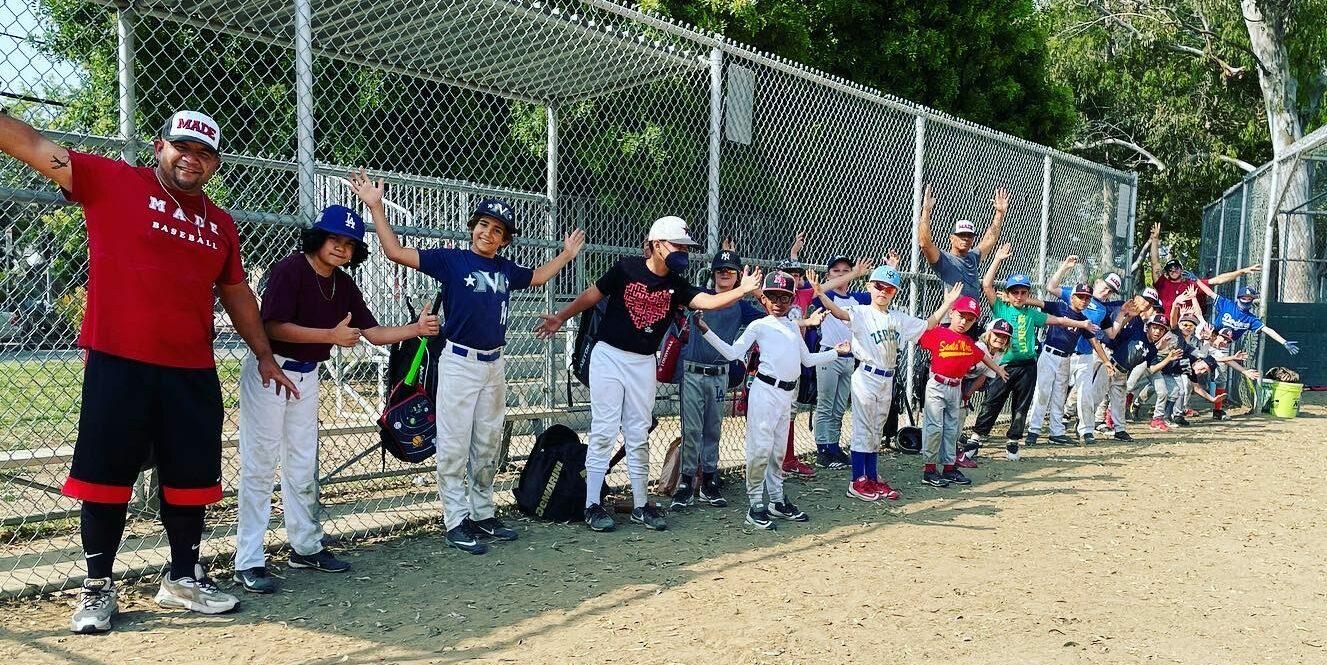 Ages 7-12
9am-3pm
Penmar Park
SPACE IS LIMITED

Ages 7-8 & 9-10
Hustle Ball Class!
Saturdays from 4-6pm (class time subject to change)
SPACE IS LIMITED!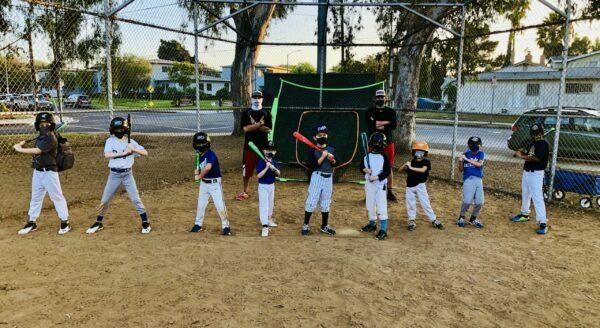 Our roster of professional baseball coaches are all of the following:
Baseball lifers with decades of experience
Interviewed, vetted, and trained
Background checked and insured
Convenient and Flexible scheduling
Our online scheduling system makes finding and scheduling a coach that works best for your schedule and location simple and convenient!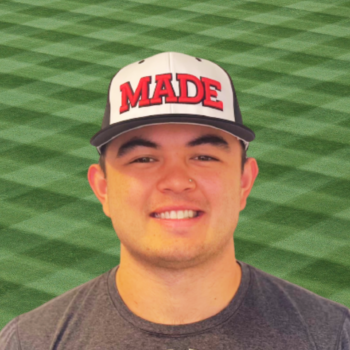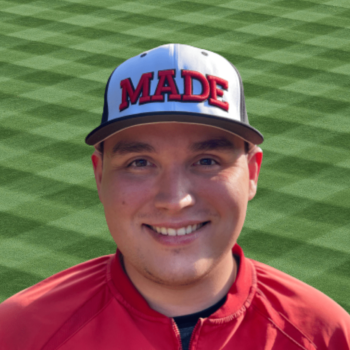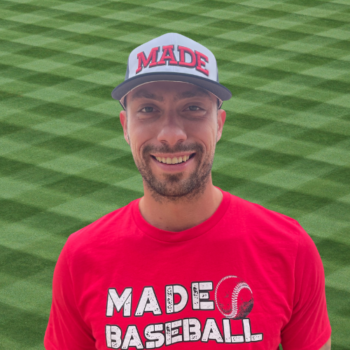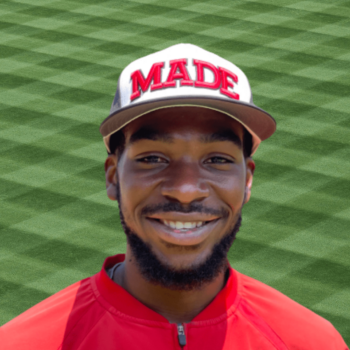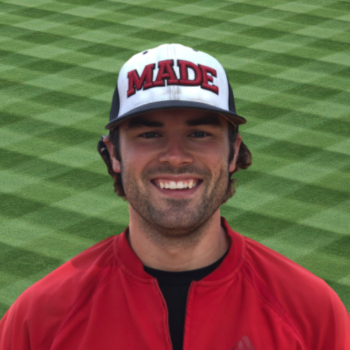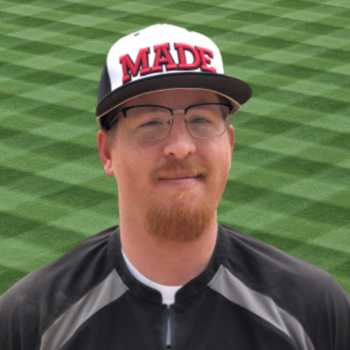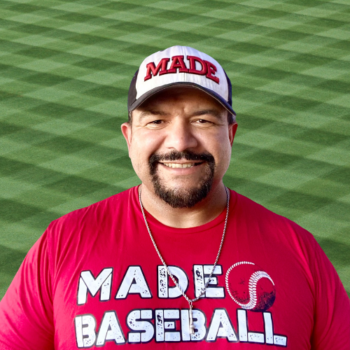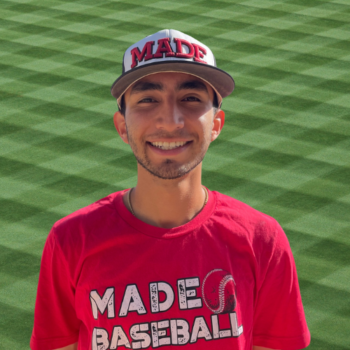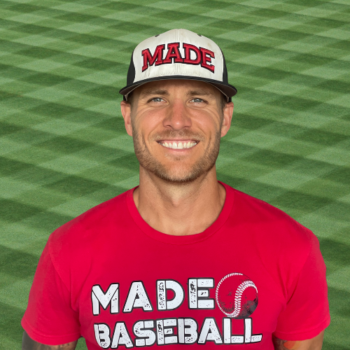 We live and breath baseball.
Teaching baseball is what we do.
Thanks for being here.
Let's #GetMADE!
How MADE Baseball works
Discover
Browse through our staff of professional baseball coaches and choose the coach that works best for your location, schedule, and preferences.
Book
Choose a time slot(s) from your coach's availability calendar that works best for you. Book and pay to secure your slot. Conveniently reschedule on your own if something comes up.
#GetMADE
Begin your baseball lessons and start improving your game. Our private baseball coaches are here to help guide you through the baseball journey!
Learn on the field
Being outdoors on an open field space with a professional coach is the best way to train your game. See some of our popular baseball training locations. We are adding new locations every month!
Veteran's Barrington Park
A baseball coach for everyone
Discover baseball coaches with unique teaching styles and expertise for every need. Our coaches work with players of all ages and skill levels. We work with softball players too!
Age 4-6 yrs
Small group lessons are a great way for those who are just starting to learn the game. Put together a group of 3-4 players and get started today!
Age 7-10 yrs
Any age can be a beginner and it is never too late to learn! Our baseball coaches will give you a solid foundation of the game and teach you or your player the fundamentals.
Age 11-15 yrs
Our coaches love the chance to work with players who truly care and want to succeed. Sign your intermediate player up for private baseball lessons and give them a big advantage on the competition!
Ages 16-21 yrs
Get the reps and instruction you need to prepare for your upcoming college or pro ball season. Our coaches have the experience and expertise to help you get to the next level.
Ages 22 and up
Baseball is a sport that is hard to shake. Many adults love the chance to get out on the field and take private baseball lessons with our coaches. Start training today and get ready for your upcoming men's league season!
All ages
The skills necessary to play baseball are just about identical as softball. While their are subtle differences, your coach knows them and he or she knows how to teach them. *We do not claim to know how to teach is softball pitching.
Common Questions
What type of players do you work with?
Do you have batting cages?
Do you teach softball also?
Are the lessons covered by insurance?
What is your cancelation policy?
How do I book lessons with a private baseball coach?
When do you run your baseball camps?
How old should I start my son with private baseball lessons?
How do small group lessons work?


Have you ever been frustrated that you can't find a convenient and affordable place to hit?! Did you know that there are batting cages in people's backyards that you can rent by the hour here in Los Angeles?
The CageList platform is a sister company of MADE Baseball and one that we are proud to offer our baseball and softball community!
Join CageList today to Find a Batting Cage & Hit!
Frost Cage - Batting & Pitching
Batting Cage in North Hollywood
---
Baseball Pitching Machine
---
Batting Cage in South LA
---
Sufficient Space for Infield Work
---
Coach with MADE Baseball
Start coaching with MADE Baseball
MADE Baseball is seeking ex-pro or ex-college baseball players who have experience in coaching/teaching youth players the game of baseball. 
Earn great money and make a positive impact coaching the game that you love and have dedicated your life to.
#GetPAID to help others #GetMADE