Coach with MADE Baseball
Join the Best Baseball Coaching Staff in Los Angeles. We teach our players how to pitch, hit, field, run, and THINK like Champions.
Give private baseball lessons with MADE Baseball
Thanks for being here. We appreciate your interest in joining our squad!
✔️ Have you dedicated your life to advancing in baseball both as a player and as a coach?
✔️ Do you want the amazing opportunity to share your valuable and hard-earned baseball knowledge, as well as make a positive impact on the players you work with?
✔️ Do you want to make great money coaching baseball?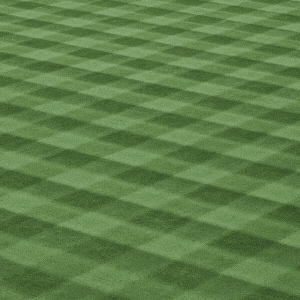 If this sounds like you, then you're in the right place.
MADE Baseball is currently looking for great professional baseball coaches just like you in the following cities:
San Fernando Valley
⚾️ Burbank
⚾️ Calabasas
⚾️ Canoga Park
⚾️ Chatsworth
⚾️ Encino
⚾️ Glendale
⚾️ Granada Hills
⚾️ La Crescenta
⚾️ Mission Hills
⚾️ North Hills
⚾️ North Hollywood
⚾️ Northridge
⚾️ Porter Ranch
⚾️ Reseda
⚾️ San Fernando
⚾️ Sherman Oaks
⚾️ Sylmar
⚾️ Toluca Lake
⚾️ Valley Village
⚾️ Van Nuys
⚾️ West Hills
⚾️ Woodland Hills
Westside
⚾️ Brentwood
⚾️ Century City
⚾️ Cheviot Hills
⚾️ Culver City
⚾️ Marina del Rey
⚾️ Mar Vista
⚾️ Playa del Rey
⚾️ Pico Robertson
⚾️ Santa Monica
⚾️ Sawtelle
⚾️ Westchester
⚾️ West LA
⚾️ Venice
South Bay
⚾️ El Segundo
⚾️ Hermosa Beach
⚾️ Longbeach
⚾️ Manhattan Beach
⚾️ Redondo Beach
⚾️ Torrance
⚾️ Palos Verdes Estates
⚾️ Rolling Hills
Ventura County
⚾️ Camarillo
⚾️ Fillmore
⚾️ Moorpark
⚾️ Oxnard
⚾️ Simi Valley
⚾️ Thousand Oaks
Benefits of working with MADE Baseball:
Who is MADE Baseball?
We are a professional baseball coaching staff in LA that provides private baseball lessons to players of all ages and skill levels. We are coaches, teachers, learners and mentors who work to improve their coaching craft on a daily basis. We are baseball lifers. The game of baseball runs in our blood. We love everything about it, and being on the baseball field as a player and/or as a coach is always a blessing. MADE is a lifestyle, a philosophy, and a mantra.
We believe private baseball lessons taught by experienced baseball coaches are the best way to learn how to play the game the right way. We connect eager students/baseball players, beginners to advanced, ages 5 all the way up to adults, with top local professional baseball coaches. As a MADE Baseball Coach, you will enjoy the opportunity of getting to work with clients of all different abilities, ages, sizes, goal sets, and desires to move to higher levels in the game. You will provide positive mentorship that will significantly impact your player's lives.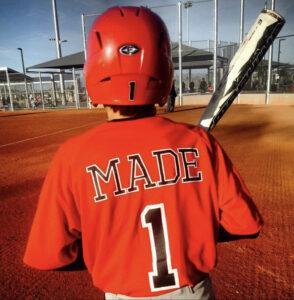 MADE Mission
Founded in 2005, the MADE Baseball mission is to teach youth players how to pitch, hit, field, run, and THINK like Champions in a fun and positive way. Baseball is one of the most popular sports in our country, and also one of the most challenging games for non-players to truly understand and teach. We aim to help those families with youth players be guided in the right direction when it comes to navigating the game for years to come.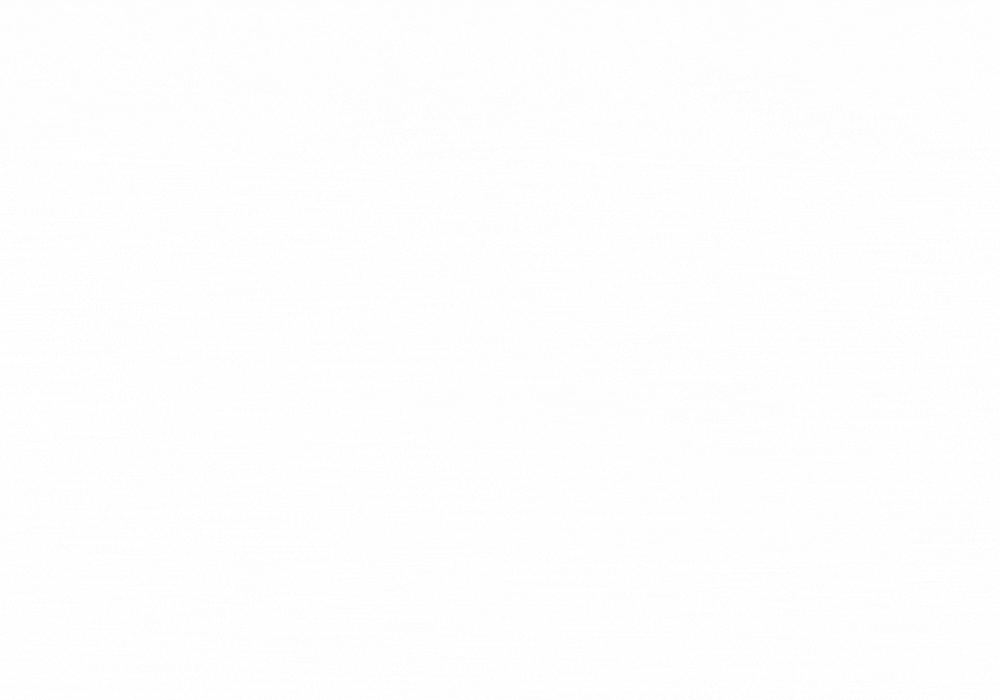 What do we do?
MADE Baseball is a leading provider of private baseball instruction and lessons in Los Angeles. We've assembled a team of the best baseball coaches in LA who provide private baseball lessons throughout the greater Los Angeles area; our team is strong and is growing into new cities every day.
We help our players reach their highest human and athletic potential in the most fun, positive and constructive way possible. We teach our players how to be great ballplayers and great people who practice resilience and discipline. We do this by providing positive mentorship and baseball coaching through private baseball lessons and seasonal baseball camps in Los Angeles.
We help our baseball players greatly improve their skills, physically and mentally, and we help them and their families navigate their way through the baseball journey. Sometimes our players start with us from as young as the age of 4 and stay with us all the way up through high school, college, professional, and even into the major league level.
We work with players of all ages even up to adults who are 50+ years old. In addition to private lessons, we also do coaching clinics, corporate events, baseball camps, motivational speeches, and more.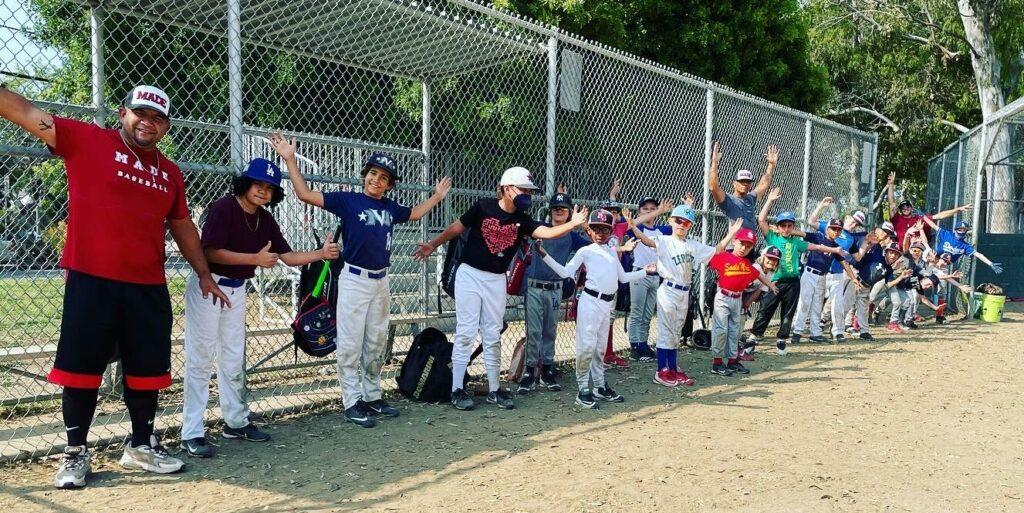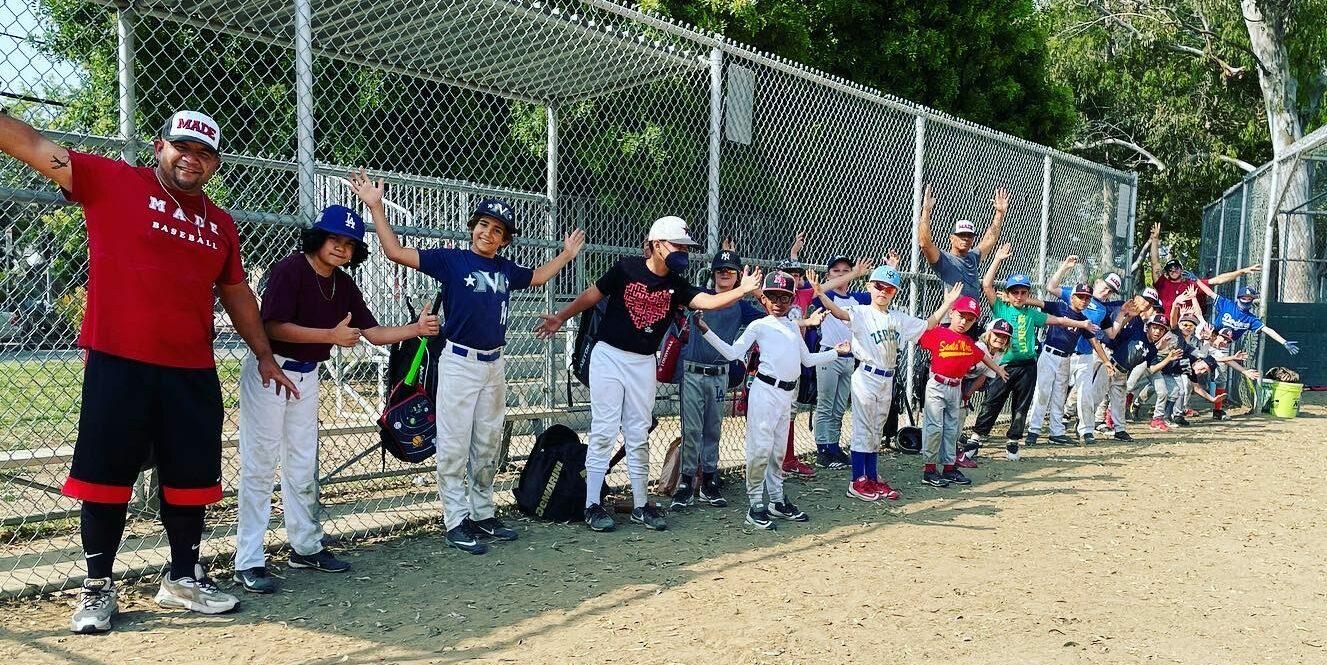 Who do we work with?
We teach primarily youth baseball players ages 5-13, but we work with any player of any age(5+) who has a desire to improve. If you want to be a better baseball player, we want to help you achieve your goals.
We offer individual lessons, two player lessons, and small group lessons of 3-4 players.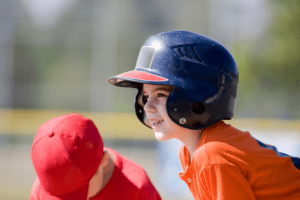 What will you do as a coach?
1. Utilize all of your hard work in baseball
In coaching with MADE Baseball you will utilize not only your valuable and deep knowledge of the game, but even more importantly your ability to connect with and teach youth baseball players ages 4 and up how to approach and play the game.
2. Be tested in your ability to work with different types of clients
You will be tested in your ability to effectively communicate and teach players of all backgrounds, skill levels, abilities to focus, and desires to improve.
3. Be paid well to coach baseball
You will be paid well to provide positive baseball coaching and mentorship to your players and teach the game you love. You will be expected to be consistently working to refine your craft as a mentor, educator, and coach every day, just as you will encourage your students/players to do.
4. Create amazing relationships
You will have the opportunity to create amazing relationships with your players and their families and you will play a critical role in cultivating growth in their lives. Your presence as a private baseball coach will have the opportunity to significantly impact them in a positive way.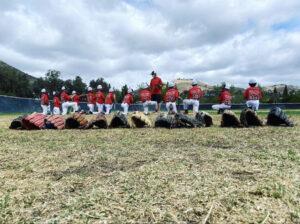 We are much more than baseball coaches.
For most of the clients you get the opportunity to work with, you will realize that you are much more than just baseball coach.
For some clients, you will become integral parts of their lives and you will have a great influence on the decisions they make as players and as people for years to come. Baseball is a special game that involves different and deeper emotions than are felt in other sports.
There are highs and lows, and there are new amazing lessons to learn every single day. We feel that baseball is one of the greatest motivating portals to learning how to overcome adversity and to grow as a person. It is also an incredibly fun, exhilarating, and rewarding path to chase.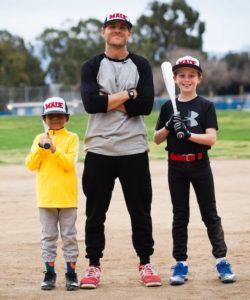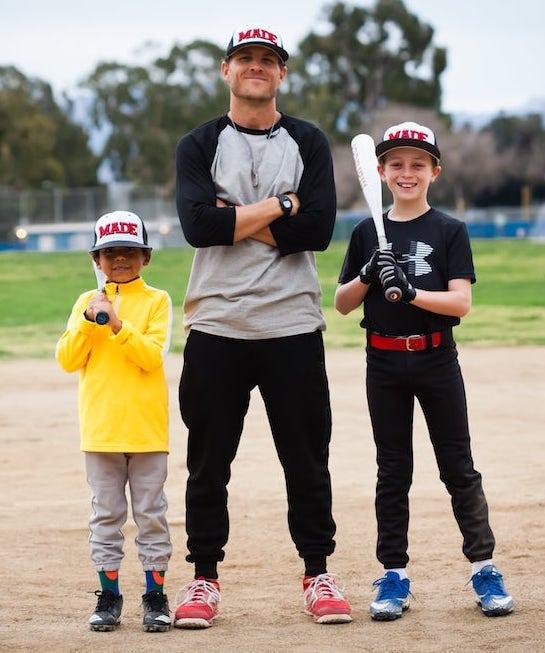 We are a TEAM.
We are confident that this is the best baseball coaching job you may ever have in your life. We want to work to make it that way for you and we want you to treat it with care, passion, intelligence, and vigor in all regards. We are a growing team, and we are looking for amazing baseball coaches, teachers, and mentors to help us continue to make a positive impact on the baseball community. Come join us and #GetMADE.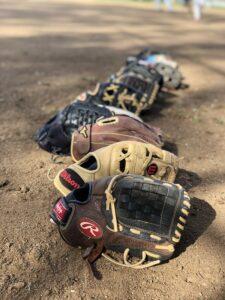 Is MADE Baseball right for you?
If you are the type of person and coach we are looking for and you have dedicated your life to advancing in the game both as a player and as a coach, you will have an amazing opportunity to share your valuable and hard-earned knowledge and make a very positive impact on the youth players you work with and serve for years to come.
If you are selected to join the Professional MADE Baseball Coaching Staff, our front office will begin: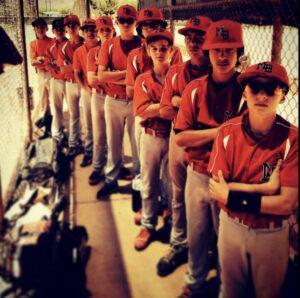 Once you are hired we begin to...
MADE Baseball Coaching Qualifications Desired:
2+ seasons of College and/or Professional baseball playing and/or coaching experience preferred
Passionate about teaching the game and always working to improve your baseball knowledge, as well as your ability to teach and communicate effectively with youth up to adults
Public speaking skills
Care about your clients and go above and beyond to help them develop on their path
Patient, kind, and gentle personality with a love for teaching and working with kids, especially kids age 5-13
An innate ability to teach discipline and accountability in a fun and motivating way
Detail oriented, self-motivated and able to work independently
A flexible schedule: Must be available for at least 10 hours per week 

Most needed hours are in the afternoon, from 2pm-8pm, dependent on the time of year. Summer time and holidays are busiest times
We always try to accommodate clients as much as possible when it comes to scheduling lessons
You create your own schedule/availability in our scheduling system and block out times you are unavailable
**This is a top priority and must be done on your own, weekly and sometimes daily dependent on how your schedule changes

Must have a car to get to and from field and to transport/store your baseball training gear
A smart phone
Own adequate baseball training coaching aids and gear (see our requirements for necessary baseball gear)
See our list of additional recommended gear.
Ability to respond to texts, calls, and/or emails promptly and consistently
A mindset of daily self improvement, take good care of yourself, your health, and your fitness
Present yourself professionally at all times, and maintain a high-level of personal accountability in all areas of life
Positive minded person who sees the good in all situations
Ability to always be on-time. *15 minutes early*
*Setting up your coaching station takes ~10-15 minutes
Ability to communicate professionally with parents as well as children, of all ages, sizes, ability levels, and goals sets for baseball
Ability to write grammatically correct, professionally crafted, and timely texts and emails and be conscious of how you present yourself on all points of contact
*Always reply to texts, and/or emails as immediately as possible (1-6 hours maximum), or they may be reassigned to another instructor
*Be professional at all times and in all ways
Strong ability to maintain a calendar and personal schedule professionally and promptly
Help reschedule lessons directly with clients if and when needed
Ability to throw and catch often
Ability to catch bullpens for baseball pitching lessons as necessary (not always required)
Ability to throw batting practice when field space and conditions permit, if and/or when you deem valuable and/or necessary for the lesson (not always required)
Dress professionally every lesson:
*Black and/or red mesh shorts
*Oakleys or baseball sunglasses
*MADE Baseball Hat and MADE Baseball Shirt and/or pullover
Become a MADE Baseball Coach and enjoy flexible scheduling, competitive compensation, making a positive impact on the lives of youth, and a chance to be a part of one of the southwest's top baseball training school.
What our MADE Baseball Coaches are saying…
Being able to work when it works for me is something I always want and need to be able to do. I work hard to develop effective baseball lesson plans and I give at home drills and encourage the parent to practice with their child. I love showing up, and seeing my players early to practice, and starting the routines I've taught them on their own. That's what makes a MADE player, and it makes my life as a coach easier, allowing me to focus our time on teach more technique and getting in quality reps!

Working with MADE Baseball is great. I get to coach baseball, which I love to do! And it is nice because the schedule is flexible and I can choose days off when I need them, although coaching baseball never really feels like work! In addition to being able to set my own schedule, I also appreciate the great communication from the MADE staff and the fact that my payouts are sent weekly and automatically. I thought I was done with baseball after I finished playing in college, but I've always loved coaching so with MADE I am able to give back what I feel the game has given to me. It's the best I could ask for.

I love working as a coach for the MADE Baseball training program! MADE allows me to give as many or as few lessons as I'd like, and they always work with my schedule. They show genuine interest in my suggestions and give me plenty of opportunities to have a voice in the company. The MADE staff is always friendly, organized, and prompt with their communication. Getting this opportunity to coach with MADE Baseball has helped me grow a lot as a coach by giving me a chance to work with so many youth players that I couldn't have reached on my own. I love the texts I get from the parents I work with telling me about their successes on the field.