Private Baseball Lessons
with Professional MADE Baseball Coaches in the greater Los Angeles area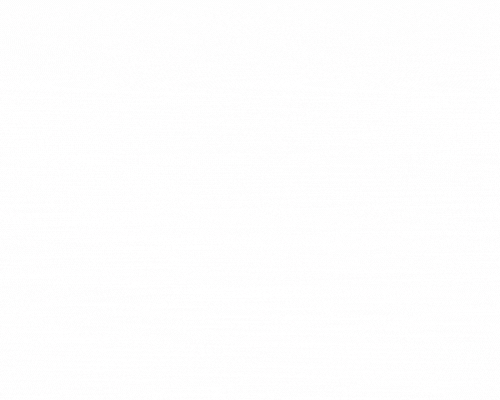 How it works
Book private baseball lessons with MADE Baseball
Discover
Browse through our staff of professional baseball coaches and choose the coach that works best for your location, schedule, and preferences.
Book
Choose a time slot(s) from your coach's availability calendar that works best for you. Book and pay to secure your slot. Conveniently reschedule on your own if something comes up.
#GetMADE
Begin your baseball lessons and start improving your game. Our private baseball coaches are here to help guide you through the baseball journey!
Lesson Locations
Each Private Baseball Coach with MADE trains at their own specific location. We do not currently provide in-home lessons.
Have more questions?
Take a minute to read our list of things to know when training with MADE Baseball.
These will help you better understand how communicating with your coach, purchasing discounted packages, scheduling, rescheduling/cancelation policy, and more all work before scheduling your lessons.
WHO WE WORK WITH:
✔️ We provide private baseball lessons to players of all ages and skill levels, from youth players age 4 yrs old starting in t-ball all the way up to adults playing in men's league, and every where in between. If you want to get better at your craft, we will help you achieve your goals!
SCHEDULING BASEBALL LESSONS ONLINE:
✔️ Schedule individual baseball lessons at your convenience, one at a time, or Purchase a package of baseball lessons and save money.
✔️ It is best to check your desired coach's availability before purchasing a package in order to have a good idea of when you will be scheduling.
✔️ The best value, results, and experience from our baseball training come to those who purchase packages and schedule their lessons with continuity and a game plan of creating their schedule as far in advance as possible(up to 90 days).
✔️ This can be done by looking at multiple coach's schedules if necessary and/or desired to work with more than one MADE Baseball coach.
✔️ If you purchase a lesson package, you will receive a confirmation email of your purchase that will include a link to schedule your lessons.
✔️ Be sure to create an account after you have scheduled your first lessons. This will make scheduling your lessons and managing your lesson packages easier in the future.
✔️ Upon scheduling a single lesson, or series of lessons, you will receive a confirmation email with the full lesson details as well as instructions on how to properly prepare for your lesson.
✔️ All lessons must be booked at least 24 hours in advance and can be booked up to 90 days in advance. Some coaches may be able to be booked even farther in advance.
✔️ All lesson bookings must be scheduled and paid for in advance, online, through our website.
✔️ If you would like to book multiple lessons at once, you can use our "Add a Time" or "Recurring" options when booking.
✔️ All lessons are 60 minutes. We do not offer 30 minute lessons. If you would like more time, you will need to book two 60 minute lessons back to back.
LESSON LOCATIONS:
✔️ Lessons are done at your coach's singular location. You must meet them at the location listed on their profile.
✔️ We do not provide in-home lessons. Please do not ask your player to perform a private lesson at your home.
✔️ See our map below to see what locations we service
✔️ No coach in your area? Check back with us, we are adding new coaches and locations to our team every month!
COACHES AVAILABILITY:
✔️ Coaches are required to keep their availability accurate and up-to-date.
✔️ If you see a slot showing on your coach's availability calendar, it is available to be booked.
✔️ You must complete your booking in order to ensure your desired slot.
✔️ Coach's availability schedules are dynamic and can change without notice, but if you have already booked lessons, you coach is required to complete those lessons.
✔️ Some coaches are still playing in college and/or professionally, and may only available during their off season.
✔️ We work to keep our coach's schedules accurate up to 90 days in advance.
✔️ In the rare event that a coach happens to be unavailable for the slot you have booked, he will reach out to you immediately to find a time that works for you.
CAN I SPEAK WITH MY COACH BEFORE BOOKING PRIVATE LESSONS?
✔️ No, if you have questions about a coach, feel free to reach out to our front office.
✔️ If you have something specific you'd like to make your coach aware of, please include in the lesson notes when booking your lesson so that your coach can create their lesson plan accordingly.
TYPES OF LESSONS:
✔️ Individual lessons – Single player only
✔️ Two-player lessons – Two players of similar age and ability, perfect for siblings and/or team mates, we feel this is the best training option for those that have a good friend or partner to do the lessons with
✔️ Small group lessons – 3 or 4 players max, Ages 12 and under only, perfect for those who want a small group practice, group must be made by client
✔️ Adult lessons – We work with adult players who want to improve their game
CANCELATION/RESCHEDULE POLICY:
✔️ All lessons must be canceled and/or rescheduled at least 24 hours in advance or will be charged in full.
✔️ See our lesson guidelines and policies which include our full refund and cancelation policies.
✔️ NO SHOWS: If you are not at your lesson by 15 min passed the start time, your coach will call you. If you do not answer, he will leave and you will not be credited with another lesson.
---
Customer Support
---
*Still have questions or need assistance scheduling your lessons?
View our help center or contact our support team.
Our team is standing by to help!
*Call or text our front office at:


Have you ever been frustrated that you can't find a convenient and affordable place to hit?! Did you know that there are private batting cages in people's backyards that you can rent by the hour here in Los Angeles?
The CageList platform is a sister company of MADE Baseball and one that we are proud to offer our baseball and softball community!
Join CageList today to Find a Batting Cage & Hit!