"A Summer of Hustle"
Hustle Ball Summer Baseball Camp
in Santa Monica
Summer, 2021
June 16 – Aug 6
Baseball Summer Camp in Santa Monica
---
Attend the MADE Baseball Hustle Ball Summer Camp!
Have fun and learn the fundamentals of the game from our professional staff of MADE Baseball Coaches!
We teach our players how to pitch, hit, field, run, and THINK like Champions.
When: June 16 – Aug 6
Days Offered: Wed, Thurs, & Fri
Time: 9am – 12pm
Ages: 7-12
MADE Baseball Coaches will be providing professional and fun baseball instruction through drills and games for players ages 7-12.
*Players will be grouped appropriately.
*Players must have at least some baseball experience.
*Hustle Ball will be played every day!
Full Baseball Camp Itinerary:
MADE Baseball Presents:
"A Summer of Hustle, 2021"

Note concerning COVID-19:
Masks are optional. Coaches and players will not be required to wear masks, but will continue to be mindful and smart and do our best to maintain social distancing.
Notes on specific camp days:
Wednesdays will be defense focused. 
(Pitching, infield, outfield, catching, and more)
Thursdays will be hitting focused.
(Live hitting stations, tee work, soft toss, and more)
Fridays will be a grab bag.
(Baserunning, footwork, hitting, pitching, baseball iq, and more)
Below is an example camp day:
Skills stations will change depending on the given day.
845am – Coach's arrive
9am sharp – All campers arrive (meet in between field 4 and field 5 in the outfield grass and line up baseball bags) 
9-9:10 – chat and get to know each other for a few minutes and go over the day's itinerary 
*PLEASE DO NOT BE LATE OR YOUR PLAYER WILL MISS THIS NECESSARY INFORMATION
9:10-9:20 – warm-up calisthenics on field 5 (all campers together)
9:20-9:25 – break into age appropriate groups. 
9:25-9:30 – Players gather their gear and head to their designated fields (2 coaches per age group/field)
About Groups:
Group numbers/breakdown depends on the amount of players in each age group for a given day. (Max of 40 total players per day)
10 – 14 players per age group 
(split each age group into 2 smaller groups of 5-7 players for age specific stations)
2 coaches per group (each coach running a station)
Group 1 – 7 yrs – field 3
Group 2 – 8-9 yrs – field 4
Group 3 – 10+ yrs – field 5 
*Players may play up or down an age group depending on the discretion of the coaching staff.
9:30-9:40 – throwing program/warm-ups
9:40-10:20 – skills stations
2 stations per day (17-18 min per station w/2-3 minute switch time/water break)
Station 1 – grounders to SS and 3B with throws to 1B and 2B
Station 2 – pop flies w/throws to cut off man
10:20-10:35 – Break time:
Whistle blows!
All players and coaches meet in the designated middle area under tree with your snack
Explain rules of hustle ball, answer any questions, and chat baseball
10:35-11:45 – PLAY HUSTLE BALL!!
-Go to designated fields with age group
-Pick teams (coaches can be captains or pick players to be captains)
-determine who hits first 
-have fun, be safe, move fast, and get reps for all players!
-coaches will take short pauses to coach during situational play as games are played, explain necessary details of the situation, positioning, etc
11:45-11:55 – post game conditioning altogether! Meet back at starting spot so bags are ready to go! 
-Yoga
-crush session
-timed races 
-etc (depends on the day)
11:55 – take a knee and give out MVP of each group 
12pm – Camp dismissed! See you tomorrow!
The MADE Approach:
Our approach at MADE Baseball is to teach the game at a holistic level providing a comprehensive baseball education for our players. We know the importance of teaching champion HABITS AND ROUTINES to our players and we do this through the way we teach the game. Our coaching style comes with a generous serving of having fun while learning the game, with a healthy side of accountability and a steady dash of discipline. This is the MADE way.
Our Expectations:
We have two main rules in the MADE Baseball program. These apply to all facets of life, every day in every way:
Always have fun.
Always do your best.

 
We also require our players to respond with "Yes, coach" when we ask them to do something or if they understand something we are teaching them. "Yeahs, yups, and uh-huhs" won't work.
Baseball is an amazing and fun game that creates unforgettable experiences and teaches our youth players so many valuable life lessons that will help them to develop strong character for years to come. 
At MADE Baseball, we are a fun loving and passionate coaching staff. During our camp, we utilize our signature offering of hustle ball to teach our players how to play the game the right way. 
During our Summer Hustle Ball Camp, we will work on skills and drills to help our players continue to develop the proper fundamentals into their game. From the thinking fundamentals to the physical fundamentals, #GettinMADE is about helping our youth develop into quality and complete players, individuals, and teammates.
Hustle ball is a live game setting with coaches pitching in order to get players more at bats and more live game fielding and situations. Hustle ball is challenging game and it naturally rewards the players who play smart, play hard, are great teammates, and always give 100% effort. 
Hustle ball quickly teaches accountability to those players who miss paying attention to the details, do not exhibit teamwork and sportsmanship, argue with calls that don't go there way, and decide not to hustle. We do this through a fun but disciplined way by giving additional outs to a team when we see infractions. We move fast, have fun, and always prioritize the safety of our players.
Players quickly learn how to consistently show respect to their coaches, teammates, and themselves. They will learn to work together, to have short memories when they fail, to pick themselves and their teammates up when things don't go their way, to pay attention to the details, and to always hustle anytime they step foot on the field. Did we mention Hustle Ball is a blast and they will love playing it? (The coaches love it just as much!)
Other things you can expect your player to learn and/or get exposed to throughout the summer during our hustle ball games and our skills stations can and/or will include: 
Pitching/Throwing Drills:
-Extended throwing program 
-Pitching mechanics basics
-pitch grips
-types of pitches
-pitching mentality (Throw strikes! Throw strike 1!)
-pitchers routine (take a sign, coming set, set position)
-bucket drill (find release point)
-hit the ball off the tee game(accuracy test)
-arm care
-pick offs
Hitting Drills: 
-how to hold the bat properly
-proper batter stance
-proper hitting basic fundamentals 
-pitch/strike zone recognition
-Hitting live
-Launch city game
-skinny bat drill w/small balls
-weighted ball
-soft toss into open field
-dealing with bad calls
Fielding Drills:
-grounders/glove work 
-situations w/baserunners
-Infield/outfield (throw to home, 1st, turn 2, 1 and cover)
-pancake glove drill
-king of the mountain (field cleanly and throw into net)
-throwing out runners who tag up
-flip drills
Baserunning Drills:
-Baserunning 101, explain approach, responsibilities, and what to do at each base
-baserunning timed: single, double, triple, homer
-tagging up
-sliding (head first and feet first)
-stealing bases
-diving back/pick-offs
-pickles
Catching Drills:
-Catching on Sklz ball shooter machine 
-Tennis ball launch w/racket
-diving drill
-juggling/hand eye
-playing catch (competition)
-round the horn
-relay drills
-first baseman footwork/glove work
Catcher's Catching Drills:
-putting the gear on
-setting up properly
-giving a sign
-blocking
-L drill (catch ball making an L with glove hand)
-pop drill/T-drill
-throwing down to second
-framing
-working with your pitcher
Footwork, Agility, Mobility, and Strength Drills:
-obstacle courses
-speed ladder work
-sprinting drills
-drop steps
-yoga 
-crush sessions (short, fun and motivating workouts tailored to baseball players 12 and under)
-basic human movements (squats, lunges, push-ups, etc)
Baseball IQ Drills:
-name all positions in 15 seconds 
-what are the 7 ways you can get on first base?
-deeper explanations of baseball rules
  (Being in the batters box, obstruction, getting beaned, foul balls, baserunning practices, etc)
-many more during situational play
Personal message from Coach Isaac Hess MADE Baseball Founder and Camp Director:
"As professional baseball coaches, we love what we do, and we take pride in being the best teachers and mentors we can be. Rest assured that your player will learn a lot and have a ton of fun during the MADE Baseball Summer of Hustle! We look forward to having them on the field with us!
Let's get after it!"
Coach Isaac Hess
MADE is…
Motivation.
Appreciation.
Dedication.
EVEryday. 
#GetMADE
At MADE Baseball, we teach all of these aspects of the game year round to our players through individual, 2-player and/or small group lessons(3-4 players) with our professional baseball coaching staff. We are available year round and we have coaches all throughout the greater Los Angeles area. 
View our full baseball curriculum
See our roster of Professional Baseball Coaches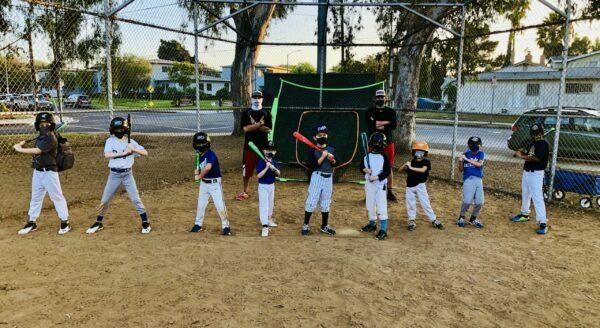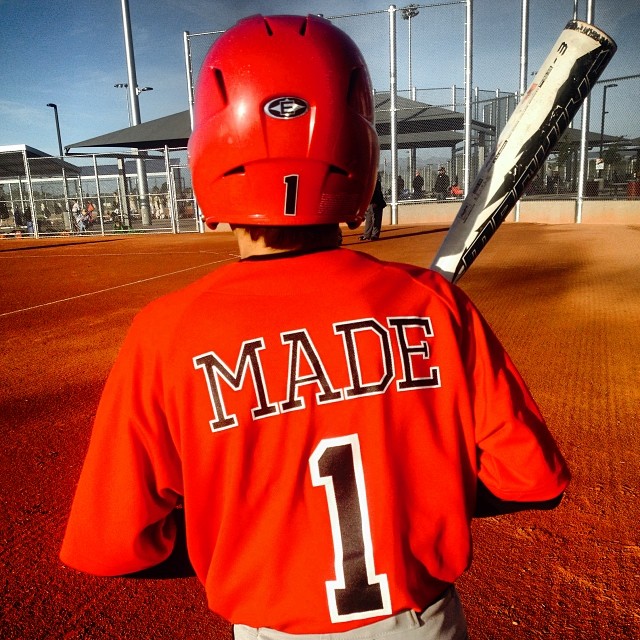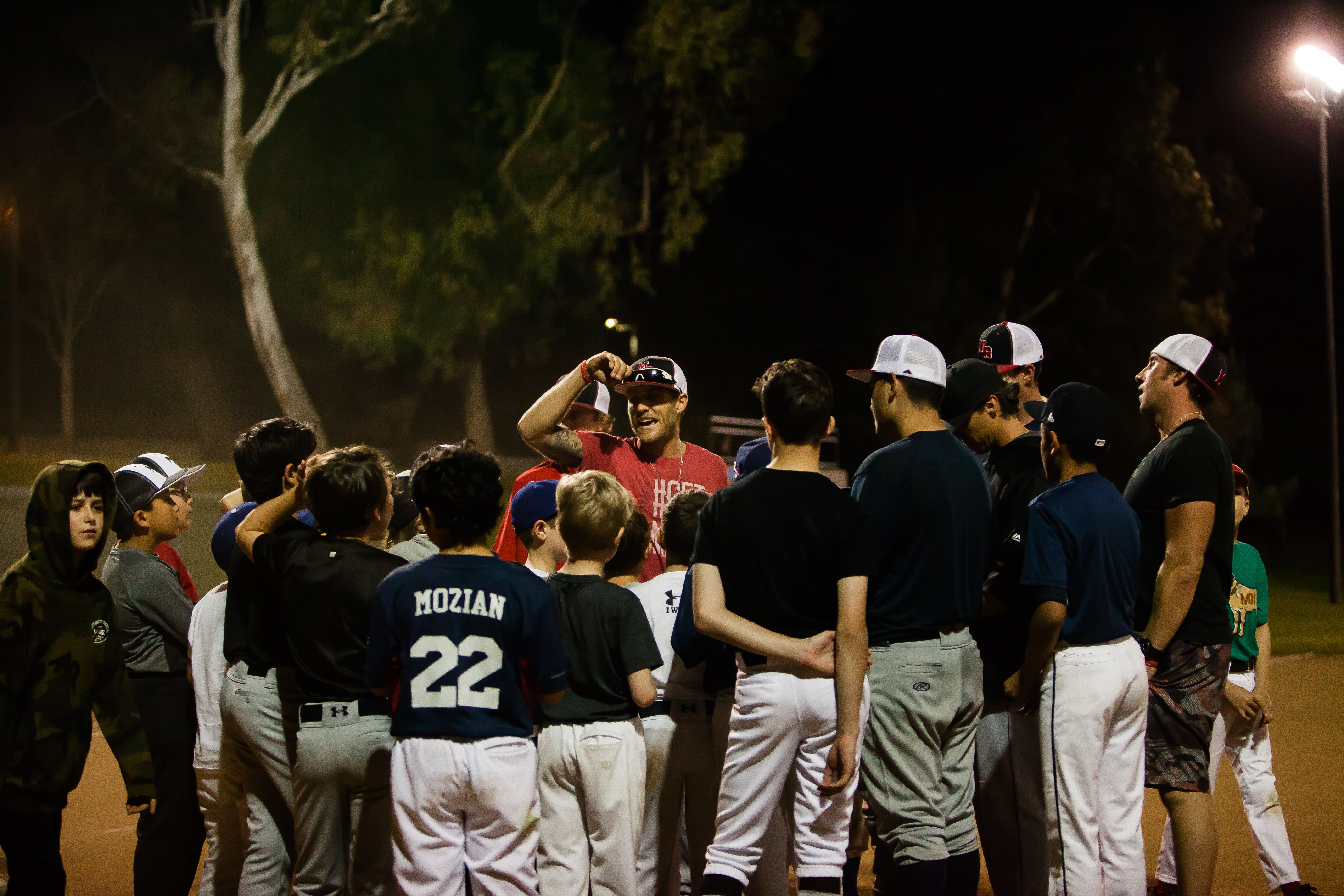 Experienced Baseball Coaches in Santa Monica
Learning from professional baseball instructors at baseball camps in Los Angeles and Santa Monica is one of the best things a young player can do to learn the game. Our instructors love to teach the game of baseball and we have players come to our camps from all over the country. Sign up today to see what we are all about!
With over 20,000+ private baseball lessons given by our staff, we know how to effectively communicate and teach players of all ages and skill levels, from 5 years old learning the absolute basics all the way up to college and professional level players working to refine their craft. Our goal as baseball coaches is to help any player that wants to improve their skills and be the best they can be. We always work hard to create a fun and safe environment for our players to get better. One percent better EVEryday, this is the MADE Mantra.
Role Models and Mentors
In addition to teaching baseball camps and skills, and giving private baseball lessons, we understand our role as teachers and mentors for our players. We take great pride in being positive role models and leaders for each and every player that we work with. We coach our players to always stay in the habit of practicing the use of positive mindsets, language, and self talk in their game.
Vetted and Background Checked
Our instructors are required to pass a background check as well as be certified as a MADE Baseball Instructor and Leader. We all love what we do, and it is a great blessing to have the chance to continue being involved in the game we love as baseball trainers and baseball coaches. We look forward to working with your player and helping them improve!